Ahhh, we're finally past the horrible clouds of pollen and all that crap that kills me. There's lovely weather outside and it's a prime season for many sports. Still, sometimes you just want to lay down on your couch and watch a few movies.
American Psycho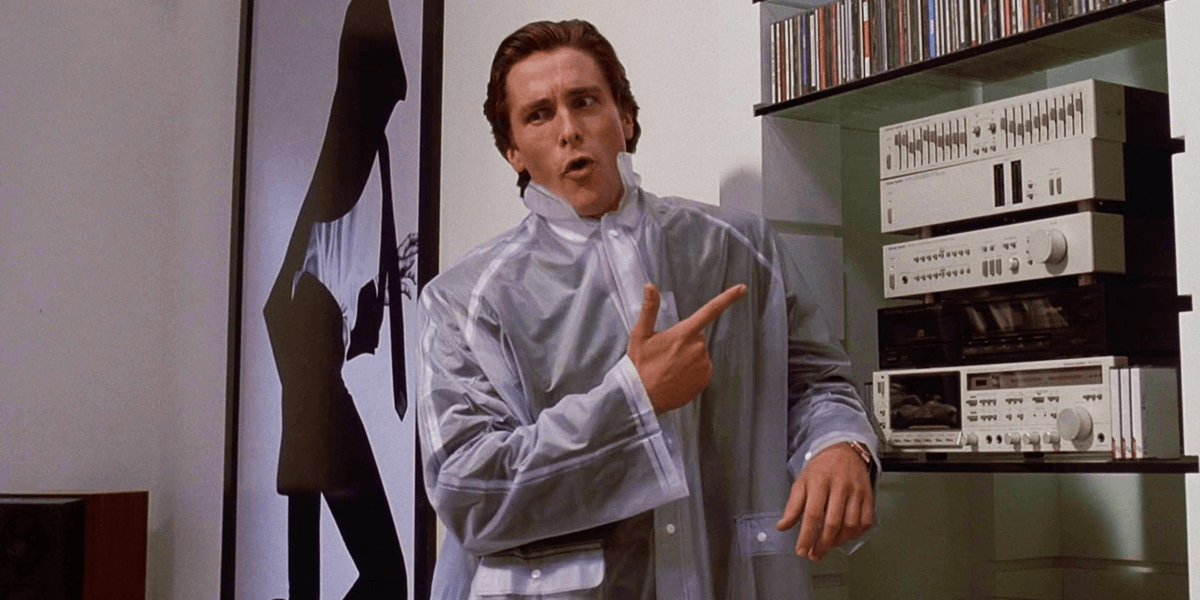 This is one of my favorite psychological horror flicks. Christian Bale stars as Patrick Bateman, a Wall Street exec with a penchant for violence. From the beginning it is made clear that Bateman is an entirely superfluous man, first saying where he lives before even his own name. As the film progresses, he transforms into a rampant serial killer who cuts down whoever even minorly bothers him.
The movie as a whole is wildly entertaining, including gripping performances from almost the entire cast, but most especially Bale. It tackles mental health and the struggles of conformity in an expert fashion, using narration by Bateman as a way to look through his own eyes at the world around him.
Rating: Quality Filet Mignon
Shaun Of The Dead
This was one of the first horror comedy films that made it to the big screen. Simon Pegg plays Shaun, a boring loser living in London. Pegg's whole life is rather dull, with the only element of his life he truly cares about being his girlfriend, Liz. Shaun's town becomes overrun by zombies and he has to stop up to protect Liz. The movie is hilarious and it is super fun to watch. You see Shaun develop from a bored, monotonous life to a wild ride he goes down.
Rating: 1-inch thick Porterhouse
Thor Ragnarok
As everyone on this planet knows, Endgame just came out. It's the perfect time to go back and mess around with some fun Marvel flicks. One of my personal favorites is Thor Ragnarok, which was directed by Taika Watiti, one of my favorite directors. This movie is the ideal recipe for a superhero movie, at least the PG-13 lighthearted one (not Deadpool/Logan). It meshes comedy together with action and keeps you glued to the screen the whole way through.
Rating: Juicy Tasty Porterhouse
Dodgeball
Who doesn't like Dodgeball? It's about a gym who makes a competitive dodgeball team to save the gym from being bought out by the industry tyrant, Globo Gym. It's got Vince Vaughn and Ben Stiller. Need I say more? Past a great comedy and a good time, there's not much else.
Rating: Flash-Fried T-Bone
No Country For Old Men
Yet another Oscar on this list. I don't give a damn, it's really good. The highlight of this movie to me is Javier Bardem's performance as Anton Chigurh. His dialogue, his demeanor, even his hair just ooze creepiness. It's pretty much the ideal way to do a movie villain. Josh Brolin does a solid job as well, but Bardem just really steals the show. The writing in this movie is incredible in the way that it mixes dialogue with the action. Personally, I love movies that don't throw every detail of the story right into your eyes and this movie does that in expert sensation.
Rating: Perfectly Seasoned Grass-Fed Kobe Beef
Alright, class. You have your assignments. Now get to work.