This was a ridiculously entertaining card. I mean 4 fights in and I'm thinking all the performance bonuses are going but each match just got better and better. Normally, I would suggest going back and watching a few fights of each card, but every fight on this one was worth a watch.
The Korean Zombie def. Renato Moicano by Round 1 Knockout
THIS BOY WENT TO SLEEP!
Instead of getting a crazy brawl, we were just given a quick and ruthless knockout from Chan Sung Jung. He sunk in a picture perfect knockout. I don't know what to say about this match other than I am completely and totally amazed in the best possible way.
The Korean Zombie seems to have a revitalized career here with a possible chance at a title shot. There are two fights I want to see next. First, a Yair Rodriguez rematch (please). Second, Calvin Kattar and Jung would deliver a match for the ages. Everybody, make sure to @ Uncle Dana and make these happen.
Randy Brown def. Bryan Barbarena by Round 3 Knockout
Randy Brown looked better than he ever has. Instead of focusing on Barbarena's rock solid chin, he went to the body and hammered in shots along with brutal kicks. Brown was quick and looked good from the clinch and at range, especially knowing how to use his range.
The most impressive part of this to me was the fight IQ on Brown. Sure, his cardio was better and his shots were much more precise. However, the fight IQ increase was what really made the difference here and broke Barbarena's body, causing that literal collapse.
Although this was an impressive performance, Brown has at least another fight before he deserves a ranked opponent. How about getting Abdul Razak Alhassan back in the cage against him?
Andre Ewell def. Anderson dos Santos by Unanimous Decision
I just didn't like much of this match. It was fine, I guess but a lot of the striking was one-sided but not in an entertaining way. Blech.
Andrea Lee def. Montana De La Rosa by Unanimous Decision
This was exactly what it was put up as going into it — a pure striker vs. grappler matchup. The win went to Lee for outstripping her opponent on the feet and avoiding the takedowns of De La Rosa. There were a few moments where Montana almost caught Lee in a submission, but she was unable to hear. If this was done over right now, I would still take De La Rosa and I think both these fighters are incredibly talented. I would love for Lee to get matched up with JoJo Calderwood for one hell of an MMA match.
Kevin Holland def. Alessio di Chirico by Unanimous Decision
This was a hard match to watch. The slow pace and clinch work were keeping a technical, albeit slow-paced, match. Then, Holland dislocated his shoulder and his striking abilities with his right completely went out the window. Also, forget about getting any takedowns to get to that incredible submission game. Instead, he rode out a point battle.
This match doesn't do much for the cred of Holland other than put another check mark on his UFC ticket. The volume and grind of this win didn't push him too high and the injury certainly didn't help. While I am looking forward to more of Holland, it may be a while before we get him against a worthy opponent.
Di Chirico really disappointed me here. He is always someone who is game for a fight and in this match he just really looked unable to do anything. He simply couldn't do anything other than land two or three power shots per round. While that may get him lucky once or twice, he hasn't showed me the caliber or skill that is required in Middleweight division of the UFC.
Dan Ige def. Kevin Aguilar via Unanimous Decision
What a hell of a match. Ige really impressed me with his striking here and his ability to dish out damage on a boxer at the level of Aguilar, who is so adept at keeping his opponent on the end of his jab. Another element that I especially loved was the precise talent of wrestling that Ige used. He fully committed to every takedown and it really payed out here.
Ige has serious potential and he showed that taking out someone as elite as Aguilar. He even got soo close to finishing him at times. I'd love to see him matched up against Shane Burgos in what would surely be hellfire.
Ashley Yoder def. Syuri Kondo by Unanimous Decision
An early takedown and ground and pound got this fight off to the right start for Ashley Yoder. Kondo's defense kept off the submissions for a bit, but her relentless pressure gave her an easy advantage over Kondo in the first round. Yoder kept Kondo on the edge in the second round with jabs and kicks and when Kondo went for a takedown, Yoder easily reversed it right back into the position of the first round. If there's any fight on the card to skip, this is the one.
Luis Pena def. Matt Wiman by Round 3 Knockout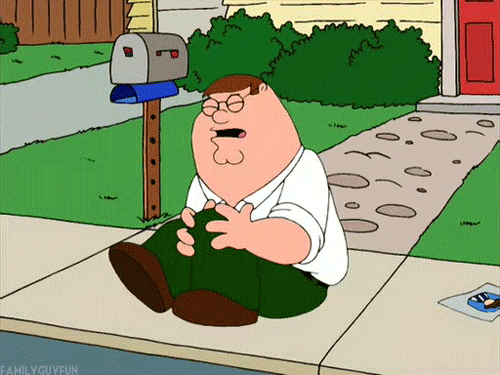 What a performance here. Right off the bat, we see Luis Pena slam knees into Wiman and the fight was almost stopped in nearly a minute from the sheer amount of blood coming from above the eye of Wiman. After that, Wiman went for some much needed takedowns but the long and gangly limbs of Pena left Wiman unable to lock up anything and in compromised positions. At the end of the first, I was in pain on behalf of Wiman, doing the good ol' Peter Griffin injury noises — ssss ahhhh, ssss ahhhh.
The second and third round looked more like a real fight but still completely dominant by Pena. Wiman and Pena both had their moments on every edge. Once again, however, Pena found his way on top and pieced Wiman from his advanced position. This fight really emphasized the striking of Pena. I had no doubt about his jiu-jitsu, but the impressive level of technique he had, from range and especially in the clinch, gives me a whole new poise on this machine of a fighter. He deserves a ranked opponent next and I would love to see James Vick up against Violent Bob Ross.
Jairzinho Rozenstruik def. Allen Crowder by Round 1 Knockout
A jab gave us the second fastest Heavyweight knockout in UFC history from Jair Rozenstruik. He quickly ended that fight without even thinking about it. Either Crowder has absolutely no chin and it was just my North Carolina favoritism coming in or Bigi Boy has absolutely devastating power. I'm thinking it's a combination of the two.
After the fight, Rozenstruik said he wants to get in there as much as he possibly can. After that performance, I don't think I disagree with him. I would love to see Bigi Boy face up against Tai Tuivasa for what would undoubtedly be a killer of a fight.
Molly McCann def. Ariane Lipski by Unanimous Decision
We had yet another barn burner in this match. The two heavy strikers came at each other and refused to take their foot off the gas. I thought Lipski had some argument for the win here, but it's understandable. I just can't believe how much damage McCann took in this match and still came away with the win, as her face was just leaking blood nonstop. Still, this was as elite as a striking match can get and McCann's chin and ability to dish out shots will keep her a fan favorite for a long time to come.
Deron Winn def. Eric Spicely by Unanimous Decision
Deron Winn came in with no shortage of hype surrounding his name. He backed that up with an impressive performance. Instead of leaning on his Olympic-level wrestling, he showed his striking in a brawl where everything was left on the table by both fighters. Wrestler + grappler = FOTN level stand up where I can barely stay in my seat!
Winn's striking was still looping but I truly admire the chin on both Winn and Spicely for holding up to the power shots of their opponents. There were some punches in there by both opponents that would have put anyone down. This also puts to sleep all my worries about Winn's cardio. That kind of match will take the wind out of anyone's sails and although you see a bit of exhaustion in Winn, he hung on a lot better than most would. He has an incredible skill set and is only growing in the quality of his striking and MMA readiness. Give me Zak Cummings against Winn next!!
Such a great night of fights. The bar for the ESPN era of the UFC has already been set so high and we keep just pushing it higher.
Tune in for tomorrow for the picks for the matches next week!