For anyone born between the years of 1990 and 2005, The Office is a staple of modern television. The rockumentary style comedy shot Steve Carell to stardom and has a cult following to this day.
On top of that, the show's camera angles and visual style are iconic to this day in film, almost as much so as the theme song. Today, we're going to be breaking down the top ten must-see episodes of this incredible show that you simply can't miss out on if you want to be a functioning member of society.
10. "Threat Level Midnight" (S7 E17)
This episode acts as a callback to a script Michael wrote about FBI agent Michael Scarn. Instead of the characters merely reading out what happens like back in Season 2, we get to see firsthand just how glorious the genius of Michael really is.
9. Product Recall (S3 E21)
You know it's a good episode when we open with Jim imitating Dwight down to the little wrist watch calculator. This episode also shines a spotlight on Creed, who really doesn't get enough go time on his own.
8. "The Delivery" (S6 E18)
WholesomeS.
7. "Casino Night" (S2 E22)
This one wasn't very funny to me. Just sad. It does how how the episode connects with the viewer and the skill that the series has when it comes in with an emotional reaction like PAM AND JIM JUST GETTING TOGETHER?!?!? Why didn't it happen? Please?
6. "The Duel" (S5 E12)
We get to see something everyone wanted that has only been building. Andy vs. Dwight. It's sooo beautiful. They have a little match and as refreshing as it is to see them just go at it for the hell of it, there is a little joy in seeing Andy finally learn about the affair going on between Angela and Dwight. Plus, they fight!
5. "Fun Run" (S4 E1)
AHHAHAHHAHAHAHAHAHAHHAHAHAHA. Michael hits Meredith with his car. AHAHHAAAAHAA!
4. "Niagara" (S6 E4)
Jim and Pam get married. That's all I'm gonna say. *sniffles*
3. "Dinner Party" (S4 E13)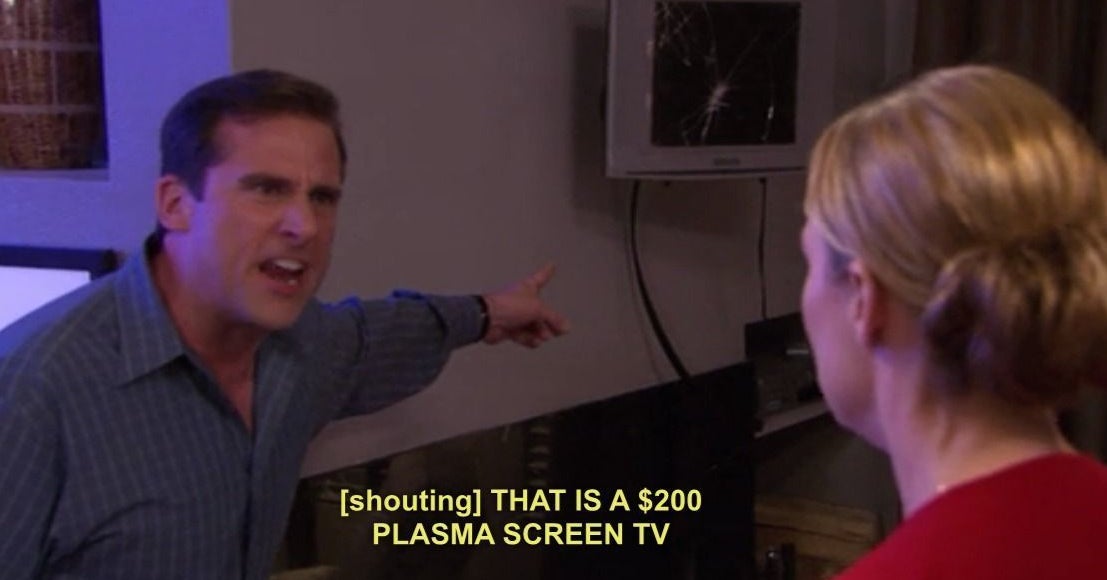 Ahhh, the beautiful and chaotic relationship of Michael and Jan. Maybe just chaotic. Their tumultuous relationship was never highlighted more than in the Dinner Party episode where a number of workers from the Dunder Mifflin office are invited to their house and are exposed to things.
2. "The Job" (S3 E24-25)
This episode (or actually two) sees Michael, Karen, and Jim all vying for the same job. The best part, however, is Dwight's supposed new position as Regional Manager of the Scranton office. Nothing is more fun than seeing Dwight get just a tad bit of power, and Rainn Wilson does an incredible job.
1. "Diversity Day" (S1 E2)
This Season 1 classic came in directly after the pilot and threw the show's ratings through the roof immediately. Early versions of Michael were brutal and without any regard for his coworkers and certainly not with any forgiveness for his ill-fated actions. Still, he means well. I think.
This episode is absolutely hilarious and it's the episode I put on to get someone interested in the show. It introduces the dynamics between each character and also is very funny. Did I mention that it's hilarious?
The whole series is on Netflix, so you better get cracking right now.