It's been a week since the new Spiderman movie hit the theaters, so I'm rolling out my spoiler review. In case you didn't see my review from last week, click right here, but otherwise we are jumping right in!
*Spoilers. Find another article if you haven't seen it yet.*
Right off the bat, we get kicked off with another amateur video detailing the lost Avengers. This one isn't a 'Film by Peter Parker' but is funny nonetheless when the opening credits cut in. Maybe this will be a tradition for the Spidey movies, 'cuz you already know they're going to keep on maing their money over at Marvel.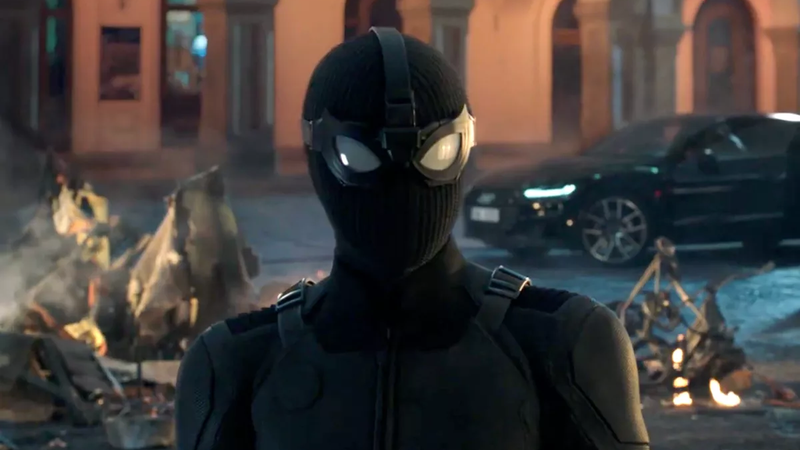 I really liked the emphasis on Parker's home life with school and how it affects all his relationships. We see characters continuously question why he keeps disappearing, which actually makes sense and is something not often addressed with other superheroes. The little shoutouts to the black Symbiote suit don't hurt, either.
The dynamic Spidey shares with Mysterio is amazing. Gylenhall plays a better Good Guy Mysterio here in my eyes, and we once again see that identity with someone who wnats to be a hero in Mysterio, but is just off the beaten path too much. Mysterio becomes the confidante to Spidey in the beginning and can relate to the struggles of a hero and the balancing act that goes on in their personal lives.
I was wondering how they were going to do the "is this reality" twist with Mysterio, and it worked phenomenally here. he created a fake threat then combined it with his holographic tech to insert himself as a hero and therefore gaining the trust of Fury and Peter. He then uses that to take Edith, the tech sunglasses Stark left for Spiderman and only increase his powers.
The movie works on many levels as both a comedy, superhero movie, and action movie, keeping any kind of audience entertained the entire way through. This movie was sort of the epilogue to the first era of the MCU, and with the other rumors/confirmed movies taking place in the future, this ties it up nicely and also teases some good stuff with the post-credits scene.
Later, Freaks.