Unfortunately, we are in an awkward period of forced inactivity, not just in the world of MMA, but all of sports and practically the whole world as well. Many of us die-hard MMA fans have been stuck in an awkward whirlpool without our weekly face-smashing to relieve the stressors of daily life.
Well, have no fear! Even though March Madness might have been shut down, MMAdness is just kicking off!
We have 64 of the greatest knockouts that our violent sport will ever see seeded up against one other, and it is up to YOU, my lovely reader, to decide who moves on!
Today we're going to be tackling the first four matches in the very first quadrant of our quarterfinals!
---
Dan Henderson vs. Michael Bisping (#1) vs. Brown vs. Sanchez (#64)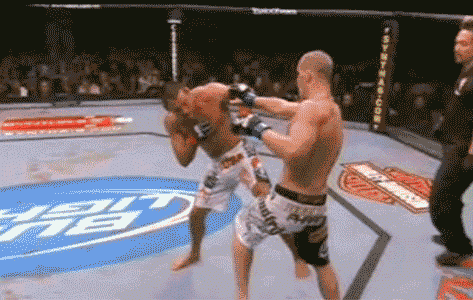 Our number one seed looks poised for a run at the title with possible the greatest KO to have ever been experienced in MMA (although that is indeed the purpose of this bracket). After a semi-competitive first-round that showed Hendo consistently looking for his patented H-bomb, he landed it in the second and literally BLINDED Bisping in one eye.
Poor Immortal. In my opinion, this should have a higher seeding, but the consensus of most MMA fans seems to differ. After taking some shots to his notoriously weak body, Matt Brown caught a high kick offering from the Nightmare and responded with what cannot be described as anything other than a "hellbow".
---
Dan Henderson vs. Wanderlei Silva II (#32) vs. Matt Hughes vs. Carlos Newton I (#33)
Hendo and the H-bomb are making another appearance in our second bout, this time against Wanderlei Silva. Their second match (excuse the mistype in the bracket) was the final Middleweight (today's Light Heavyweight) title bout in PRIDE. In the third round, after taking a barrage from the Axe Murderer, Hendo landed a spinning backlist to wobble the Brazilian, only to land a left hook that sent Wanderlei's head bouncing off the canvas.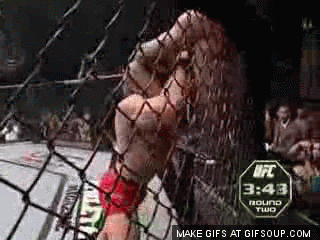 At UFC 34, Matt Hughes took the Welterweight strap from Carlos Newton to begin his long-tenured title reign that would assuredly gain GOAT status if not for a certain Canadian. On top of that, he did it in devastating fashion, picking Newton up off the campus and holding him against the cage, only to slam Newton on his head after a submission was threatened.
---
Wanderlei Silva vs. Quinton Jackson II (#17) vs. Lyoto Machida vs. Vitor Belfort (#48)
What do ya know? Wanderlei Silva is back and this time he's on the right side of things. The PRIDE Middleweight king took on power-puncher Rampage Jackson with a fury in their second match and despite some nice ground control from Jackson, Silva began landing furious knees from the Thai clinch. A couple of those was more than enough to topple Rampage into the side of the ring.
Vitor Belfort makes her first appearance of a few on this list. Unfortunately for The Phenom, this is not the only loss of his on here and also not the only front kick knockout OF HIM on here. The karate style and technical striking of Machida were too much for Vitor to handle, as a lapse in defense as well as brutal speed and precision from The Dragon ended his UFC run and he is yet to make a professional appearance since.
---
Chuck Liddell vs. Rashad Evans (#16) vs. Dan Hardy vs. Carlos Condit #49)
How the Iceman fell. Chuck's legendary knockout power was only rivaled by his chin and defense, unfortunately for the opposite reasons. Eight of his nine losses came by knockout, this one by "Suga" Rashad Evans. The very first UFC superstar toppled to the canvas in brutal fashion to set off a three-fight losing streak that would end the Iceman's legendary career.
From the second this fight was rumored, every UFC fan was sure that it would be fireworks. The brawling style of both competitors made sure that prediction rang true for as long as the fight lasted, with "The Natural Born Killer" dropping his British foe and following up with some unnecessary ground strikes.
---
Once again, the winners are completely decided upon by YOU the reader. Simply check out @film_fight on Twitter or look up Film Fight Freaks and vote in the poll there!
Tune in every other day for the next four matchups of the tournament!