With so many people having unprecedented amounts of free time on their hands these days, I decided to go a different route this week. All of this extra time means most of us are struggling to find the right things to watch, and it can be overwhelming when scrolling through different streaming sites. If you're in the mood to be spooked look no further, this week starts my compilation of the top five horror films by decade starting with the 1960s.
The sixties were full of innovation in visual media, in America tensions were rising rapidly around social issues such as race, gender, and the war. It was a tumultuous period of time so the need to connect and process these real life horrors was tenfold. That need meant these issues began to creep up on the silver screen, quite literally. Meanwhile in Italy, it is widely believed the sixties popularized Giallo (a style of film that pioneered the Italian horror film scene and became a staple of the industry). Needless to say, the sixties welcomed a new approach to horror.
#5- Eyes Without a Face (1960)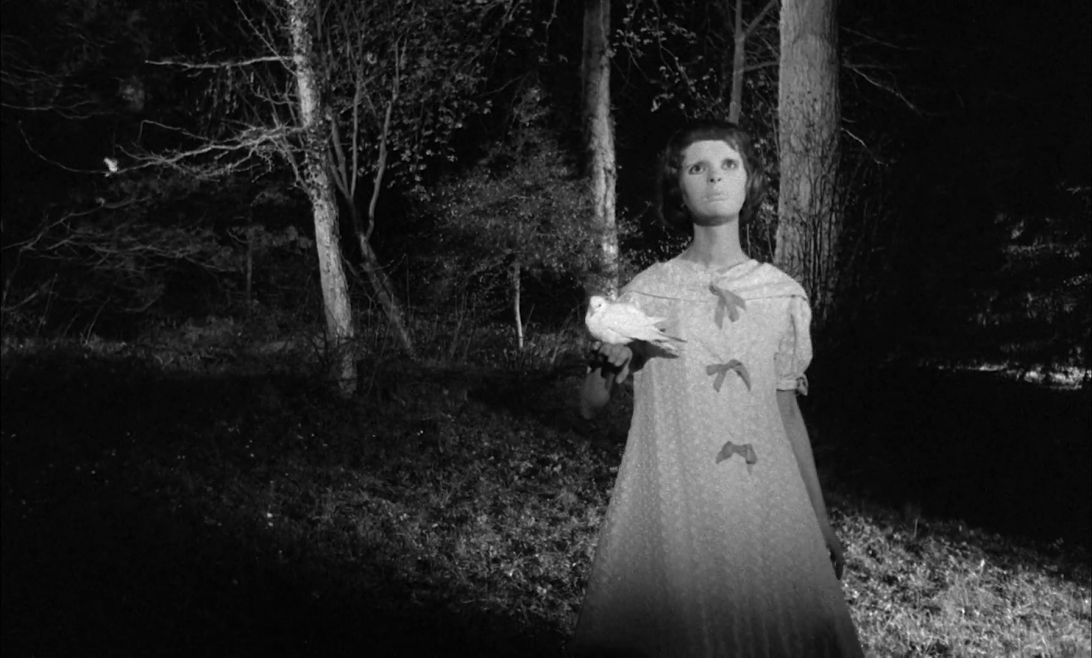 Also known as Les Yeux Sans Visage. A man causes his daughter to suffer injuries that disfigure her face in a car accident, luckily he happens to be a plastic surgeon. In an effort to right his wrong, the doctor begins to kidnap women knocking them unconscious and removing their faces. Originally this one didn't do too well on the market, but with minimal gore and the absence of a mad scientist type character this film is a slow burn that leaves you on edge. I mean… he removes their faces. Available to rent on Amazon Prime.
#4- What Ever Happened to Baby Jane? (1962)
Not your typical horror, this one is psychological with knockout performances by Bette Davis and Joan Crawford. Aging child stars, Jane must look after her sister Blanche who was left wheelchair-bound after an accident. A not-so-slow dive into madness, this is a wild ride down the path of the effects of infamy on development (to the extreme). As the story progresses, you see Jane start to crack and begin to fear if Blanche will make it out alive, as Jane will stop at nothing on her way to achieving fame once more. Between the disconnection from the outside world, to the voice mimicking, to the doll, this one is worth a watch. Available to rent on Prime.
#3- Blood and Black Lace (1964)
Giallo is film noir meets horror, but Italian. Think low lighting, vibrant colors (especially red), black glove murderers, and of course tension. A masked killer on the hunt for a diary revealing scandalous secrets leads to a string of murders of fashion models. This is the perfect stepping-stone for the first time viewer of Giallo horror films, and a tension filled murder mystery for those who want some crime with their scares. Available on Shudder or Prime.
#2- Rosemary's Baby (1968)
For anyone who hasn't seen this film, even if you don't like horror this is a must watch! Mia Farrow absolutely steals the show and delivers a performance that fills you with dread. Rosemary and Guy (Farrow and John Cassavetes) are a newly wed couple who have moved to the city for Guy's acting career, and are looking to get pregnant. This storybook romance starts to crack as more is revealed, Rosemary begins to pick up on little things when her husbands bad luck turns around. Neighbors who overstay their welcome, mysterious pendants filled with herbs, hidden doorways, and cults, Rosemary is faced with the harsh truth of what her new baby really is. Existential and horrifying, this film will make you question everyone you know. Available to rent on Prime.
#1- Night of the Living Dead (1968)
They're coming to get you, Barbara! George A. Romero's crowning jewel, Night of the Living Dead is the original zombie flick. Slow moving zombies do not deter the fear you feel watching a small cast of characters trapped inside a rural farmhouse faced with the decision of survival in the face of reanimated corpses. Shot in black in white, this one doesn't need color to be visceral (especially when he had zombie actors working with real animal intestines in scenes). Even if zombies aren't what you're into, this is really worth the watch. Available on Prime and Shudder.
Honorable mentions: Peeping Tom (1960), Carnival of Souls (1962), Repulsion (1965), Daddy's Gone A-Hunting (1969).